Archive
The Knotted Project's history of past projects and productions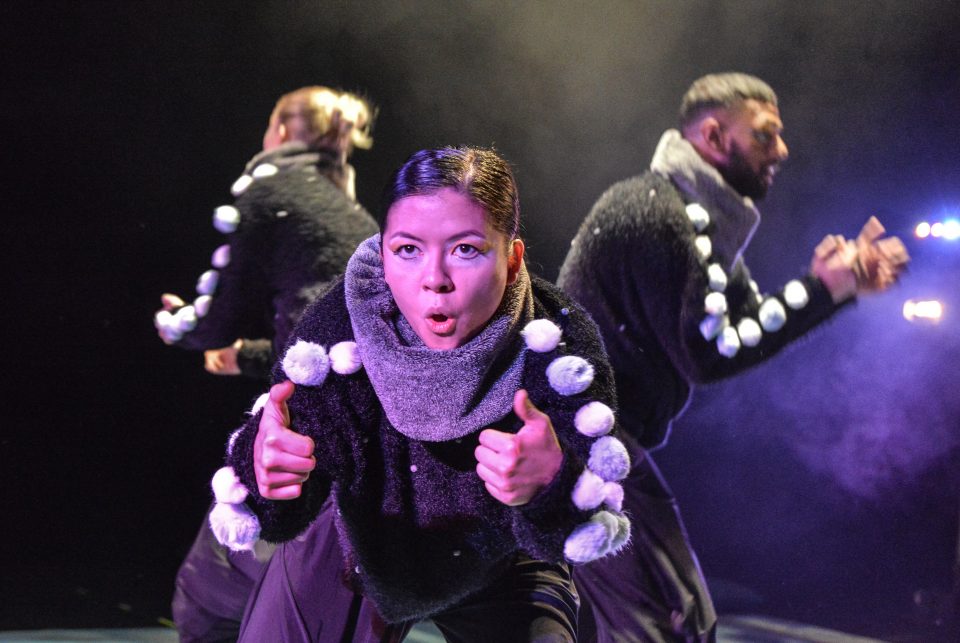 Outside the Igloo 2019-2020
An interactive touring production for children aged 4+ and their families. A magical story about having adventures, taking risks and being brave!
This production toured extensively across England in 2019-2020. The hour long, highly physical show, fuses dance and theatre to tell a magical story that aims to inspire children to keep having adventures.
Produced in partnership with Hawk Dance Theatre and funded by Arts Council England.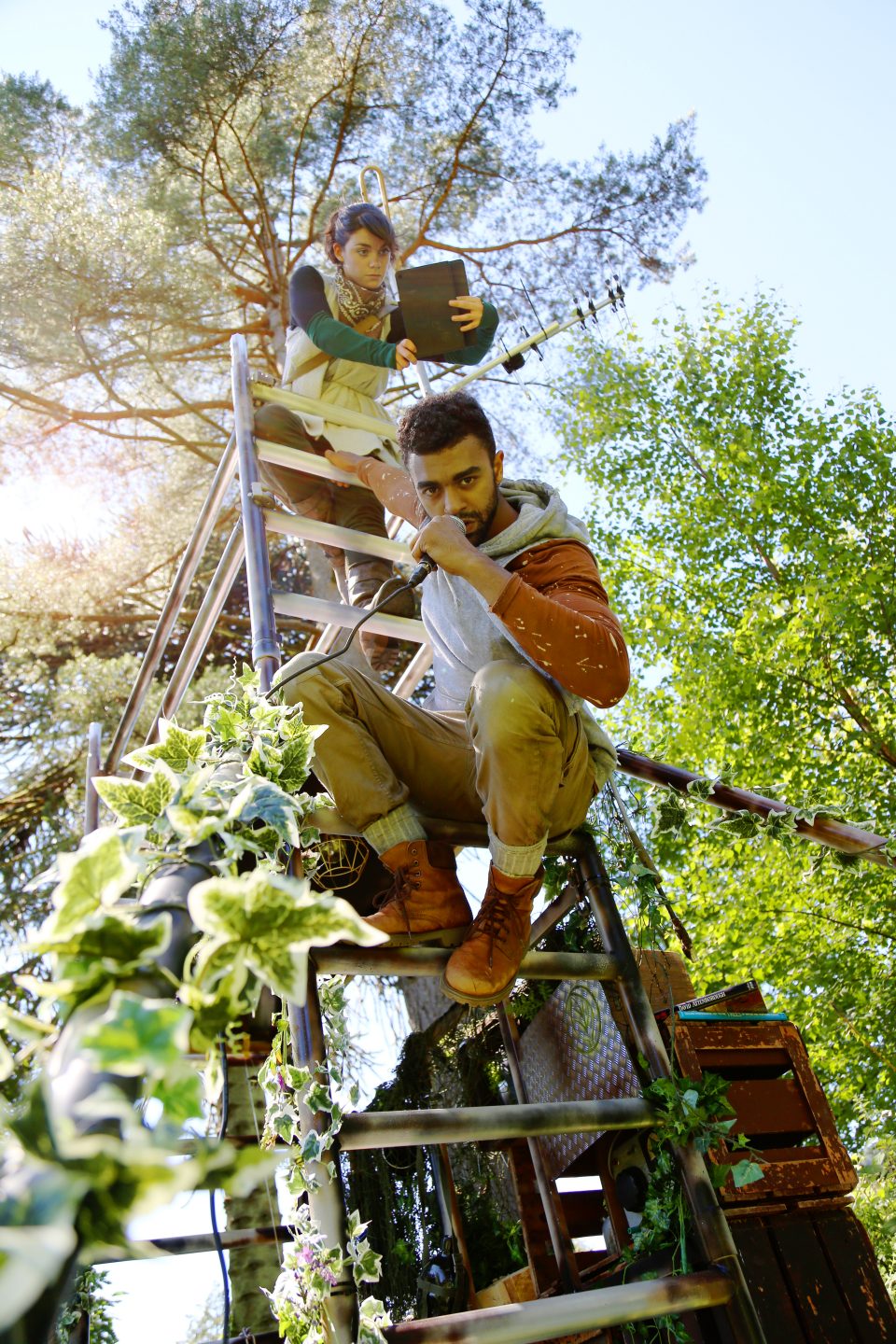 Dystopia - 2019
An urgent, action-packed outdoor show about a broken world, a fight to save the future and the power of influence.
The year 2056. The world has developed beyond recognition. As the natural world drowns in concrete, The State are eradicating what's left from public memory. A generation is growing up where parks, fields and forests are limited to imagination. Zed has escaped the system and wants change but …is anybody listening?
A Knotted Project Production developed in 2019 with funding and support from Arts Council England, Lakes Alive Festival and Forestry Commission.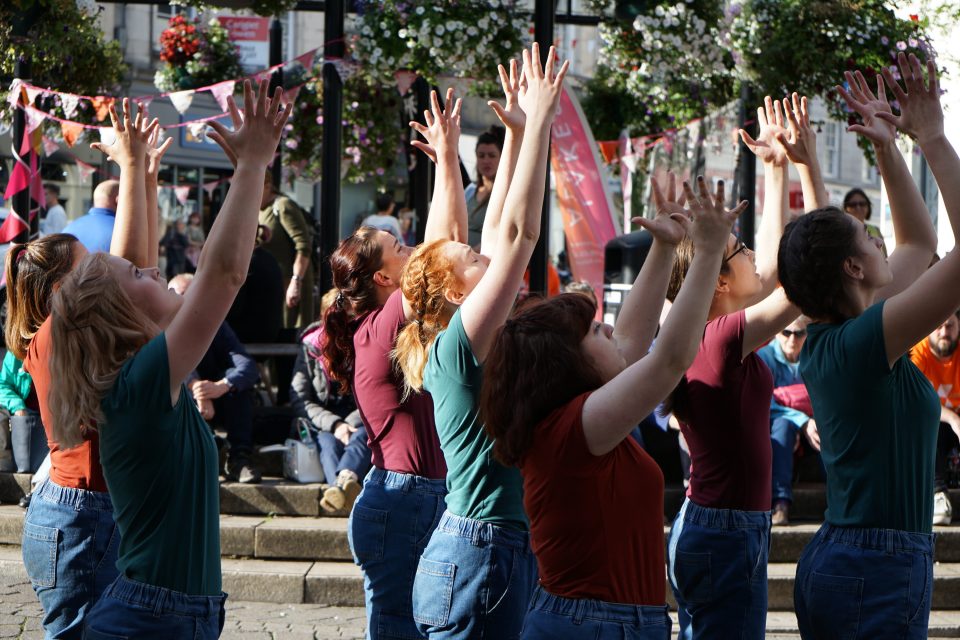 NOISE - 2019
An original dynamic outdoor performance piece co-created with young people, performed to over 1000 audience members at Lakes Alive Festival 2019. 
Inspired by over 100 hours of skills development, professional training & creative workshops, the production was co-created by TKP Directors & the Training Company, using a range of art forms such as spoken word, movement and music. 
NOISE gave a powerful insight into the range of immense pressures and expectations placed on young people in our modern society and the impact on their mental health & wellbeing. Funded by Arts Council England & Great Place Lakes and Dales.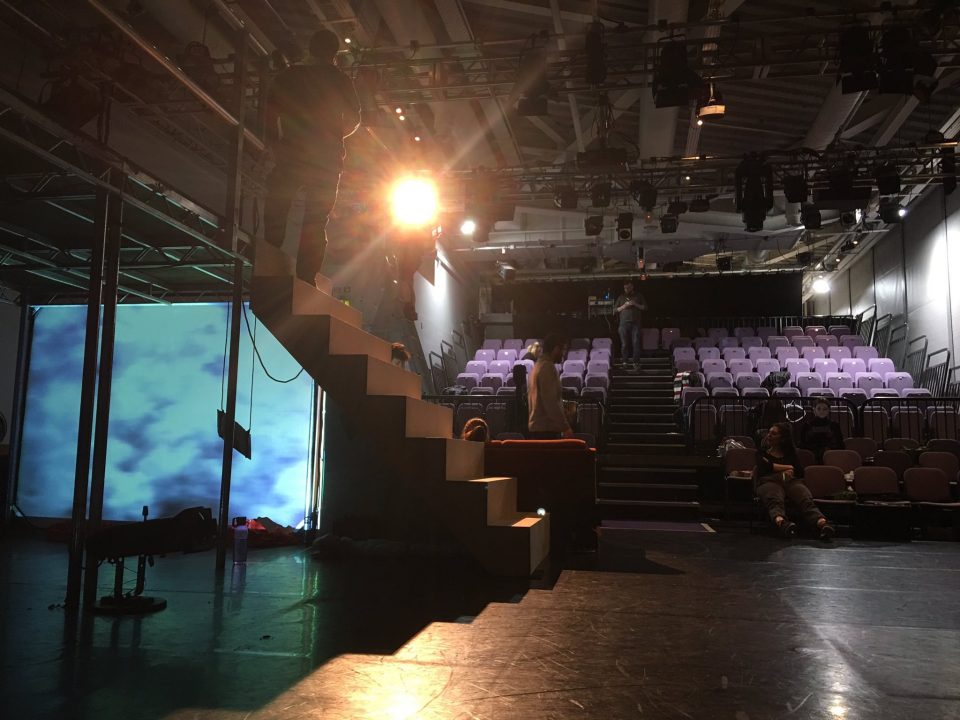 Time to Bloom – 2018-2019
A heartfelt production exploring grief and the pressures that Young Carers face on a daily basis, co-created over a year long process. 
Bringing together a cast of Young Carers in Salford as well as professional actors and musicians, this dynamic physical story telling used puppetry, shadow work, movement and live music to bring to life this moving and powerful story. Young Carers and the professional cast were seamlessly integrated throughout the piece, reflecting the true nature of a co-creative process.
Performed at The Lowry. Co-created with Salford Young Carers, Gaddum and commissioned by The Lowry, the project won the Heart of Salford award 2019.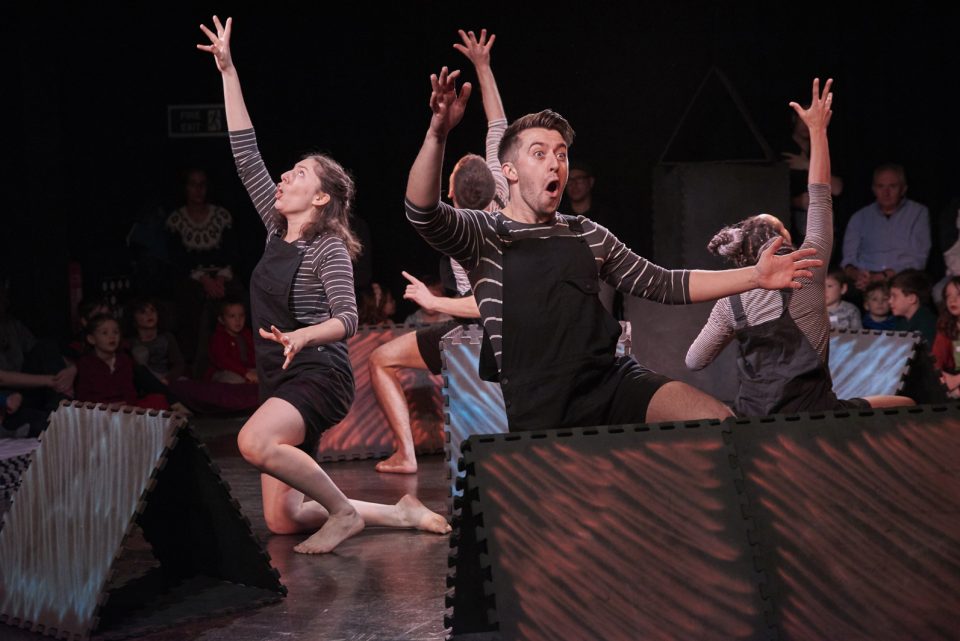 The Chit Chat Chalk Show 2017-2019
An interactive, touring dance theatre adventure for children aged 3+ and their families, exploring emotional literacy through colour.
The Chit Chat Chalk Show is charming, physical & packed with interaction for children aged 3+ & their families. With a cast of skilled performers, the story dances, draws & giggles its way through from beginning to end. The Chit Chat Chalk Show is sure to put a smile on faces, young & old!
Created in partnership with Hawk Dance Theatre, funded by Arts Council England. This production toured extensively across the UK and engaged thousands of young people in over 80 performances.